Dubai Coach Hire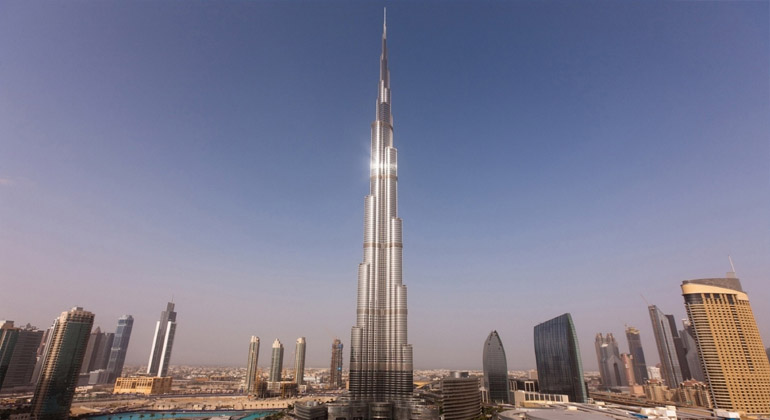 Burj Khalifa: (362) – Visit The Burj In Our Executive Bus Rental Service With Driver
News,
Dubai Coach Hire
Written by Dubai Coach Hire 1 year ago. Posted in News category.
---
The world's tallest building and is paradise to art lovers representing the unique engineering and heritage. It is a global picture that crosses the edge of design and architecture. Although Burj Khalifa's construction and architecture is an inspiration from Middle East but it was built by international team of professionals. Exclusively designed to be the centerpiece of a large-scale mixed-use evolution which includes 30,000 homes, nine hotels counting The address downtown Dubai, 3 hectares (7.4 acres) of parkland, at least 19 residential towers- Burj Khalifa is the first tallest tower to have residential space, the Dubai Mall, and the 12-hectare (30-acre) artificial Burj Khalifa Lake. Burj Khalifa has reached Milestone with 160 floors, the tallest building in the world. The Edge of Burj Khalifa is a breathtaking sight from 95kms away for individuals flying to Dubai. A total of 57 elevators and eight escalators which also includes the world's tallest service elevator, which has a capacity of 5.500 kg and the Observatory elevators, which are double deck cabs that travel at 10 m/s. Each of Burj Khalifa's lobbies are specially designed with customized furniture, with three Sky lobbies on levels 43, 76 and 123 which makes it unique for residents to gather for Pool fun, Spas, gyms, Sundecks and share the beautiful downtown Dubai view. Your heart starts pounding as you hit the 125th Floor and see the unbelievable Skyline. World Champions Fred Fugen and Vince Reffet took the first leap off Burj Khalifa in April 2014. It was claimed the new Guinness World Record title of the 'Highest BASE Jump from the Tallest Building. The fountain adjacent to Burj Khalifa at Dubai Mall has 13 wondrous shows a day to the appreciable chants of our time. A New Year's Eve Gala in Downtown Dubai is hosted every year by Burj Khalifa. This event is one of Dubai's most awaited events with light and fireworks shows. The event night has a record of more than 1 million people in attendance and is also a live telecast to over 2 billion people around the world.

Come enjoy the thrilling 360 degree view of downtown Dubai with us!! Book your tickets now for observation deck!