Dubai Coach Hire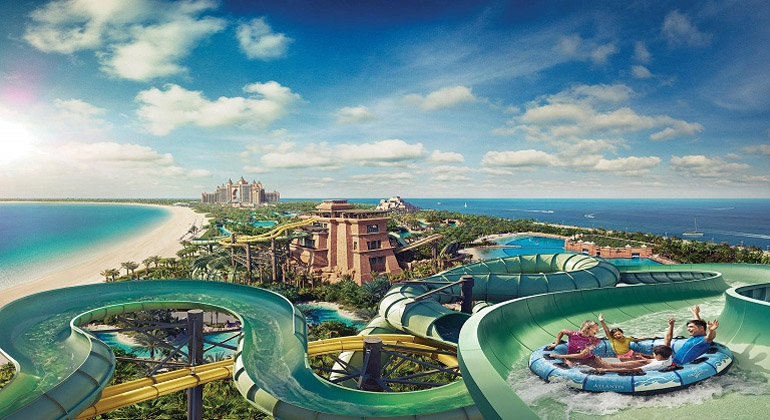 Dubai Water Parks – Visit All Dubai's Water Parks In Our Executive Bus Rental Service
News,
Dubai Coach Hire
Written by Dubai Coach Hire 1 year ago. Posted in News category.
---
Tired of blistering temperatures and scorching heat ?? Put on your swim suits and get ready for some water fun at Dubai water parks. The best outdoor experiences with friends and family. The top spots for a splash and dive in the Middle east. Dubai is known to be the jewel of tourism to a treasure, while on the other hand the city's water parks are breathtaking that keep on attracting visitors back time after time. Best during the year-round sunshine, the parks have that spark for everyone, from gripping rides for adrenaline junkies to pleasant beaches and poolside couch for those who like to take things a little easier. Here are the best water parks Dubai has to offer.

Legoland Waterpark - Interactive fun

There's abundance of fun and amusement in store at LEGOLAND Water Park. at Dubai Parks and Resorts. Most of the rides and slides are to be taken together in Groups or specially for the little bubbles to race each other. The Duplo Splash Safari are designed for toddlers along with few single thrilling slides for the braver big kids. Children can also exercise their brains with 'Build-A-Boat', where have a chance to construct any kind of imaginable boat and test it against the current to see how well it fares. LEGOLAND Water park is best suited for families with children aged 2 to 12 and provides fun, interactive experiences.

Aquaventure- Dubai's biggest waterpark

Aquaventure is the largest waterpark in Dubai and can bluster some of the most adrenaline-thrilling rides of any waterpark anywhere in the world. The park itself holds two main fortress (Poseidon and Neptune), that are connected by a giant lazy river that moves riders between slides. The most hardcore rides have to be Poseidon's Revenge and the Leap of Faith.

Wild Wadi- The waterpark with a view

Dubai's initial authentic waterpark has been rousing Dubai tourists and residents young and old since the year 1999. It is hard to accept that the park has been standing for more than 15 years. Although the rides are continuously updated and modify to make it look still up to the mark.